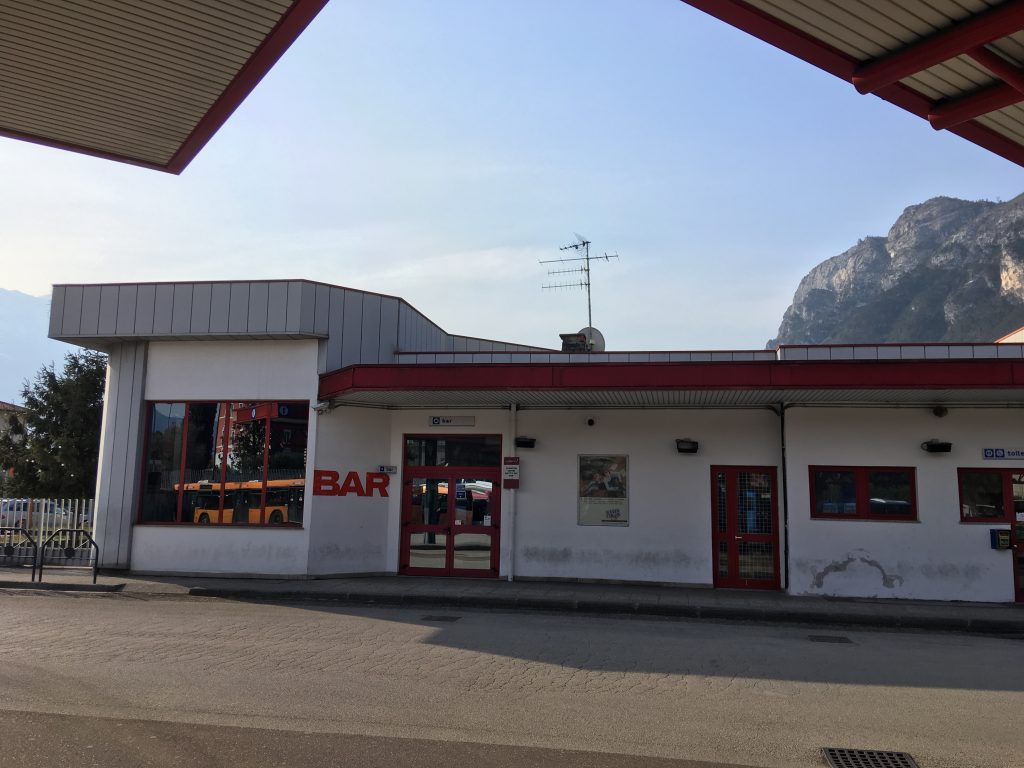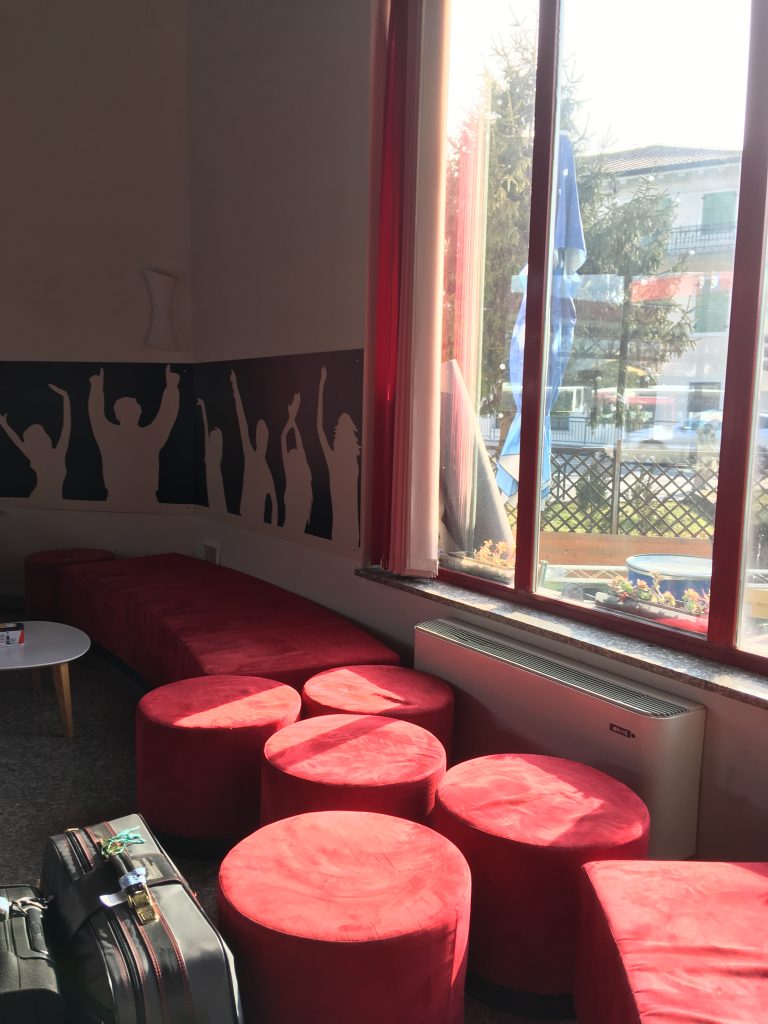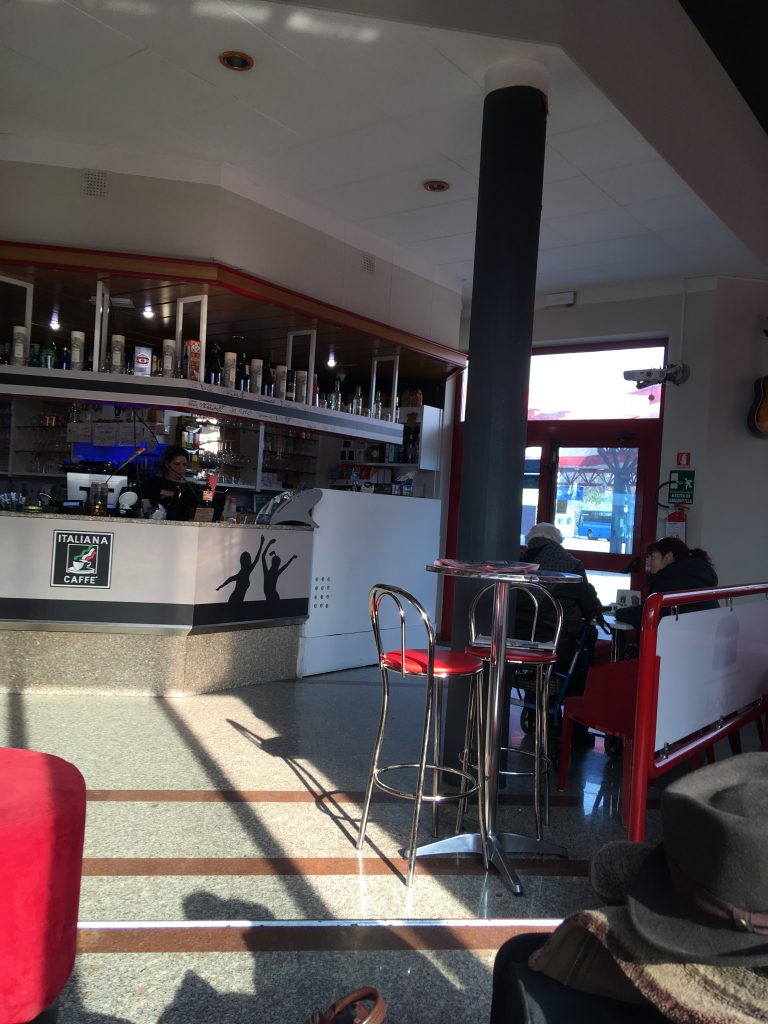 "The Club" is an anti-airport, and not just because it is part of a bus-terminal. It's one of my favourite places. This has partly to do with its location between Aurélie's work and the one holiday-place I approve of. It is the stop-over, the transition point between Rovereto (which hosts the University of Trento's Cognitive Science Department) and Gargnagno, the most picturesque village at the Lake Garda. It adds to the Club's appeal that entering it marks the end of an one hour bus-drive along windy mountain routes, past scattered and partly faded suburbian and industrial compounds.
But the Club is more than just the end of work and car-sickness. It is an oasis of perfection. It has stools and sitting cushions upholstered in red. Silhouettes of dancing bodies on the wallpaper, three gambling machines, shiny Becks-sponsored fridges filled with lemonade, beer, and protein drinks and even a little stage for live music on Saturdays. The bar is massive and sleek and displays ingredients for every possible long drink. There is food, too: donuts, pastries, and croissants filled with salami and cheese. The bar also shields the gigantic espresso machine. It is ruled by an energetic woman with a broad smile on her face, an Eiffel Tower on her T-shirt, and the air of great authority.
I think the club is one of the very few places remaining in the world where people sit down voluntarily and yet it is not segregated by age and class. On the stools at the bar, a toothless young man jokes with a mate whose face is likewise carved by weather and drinks. An elderly lady walks in, one with the grandezza and make-up quantity which outside Italy you would only see on a Drag Queen. Her mink-coat seems natural, too. A teenage gang huddles in the corner, their clothes tight as if to emulate the shapes of the dancing bodies on the wallpaper. Well, and then there are those two academic dykes.
A decade earlier, in Berlin, we had made a defiant habit of having "proletarian breakfast" in the few remaining "Steh-Café"-bakeries to avoid supporting the mushrooming hipster-cafés (and to save money). We would stand there, next to some tradesmen in blue overalls, slightly awkwardly, share a Simit or Berliner and sip thin, rust-tasting filter brew. In the club, there is no awkwardness. It's all about the means of production: Italian Espresso machines.